Surprise party: Family Development's newest luxury lease community hosts ribbon-cutting ceremony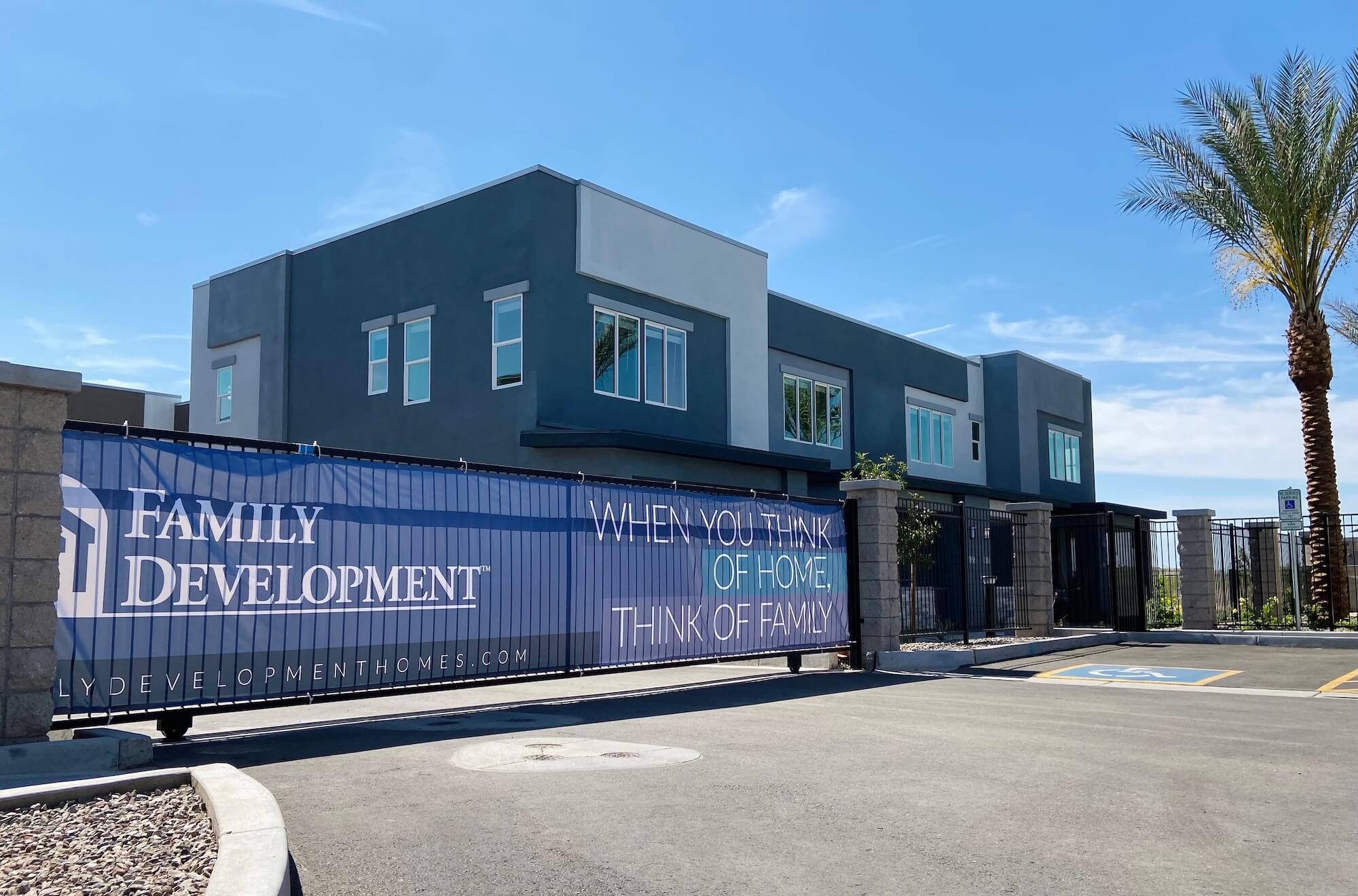 Dozens brave triple-digit heat to attend opening of Town Surprise leasing office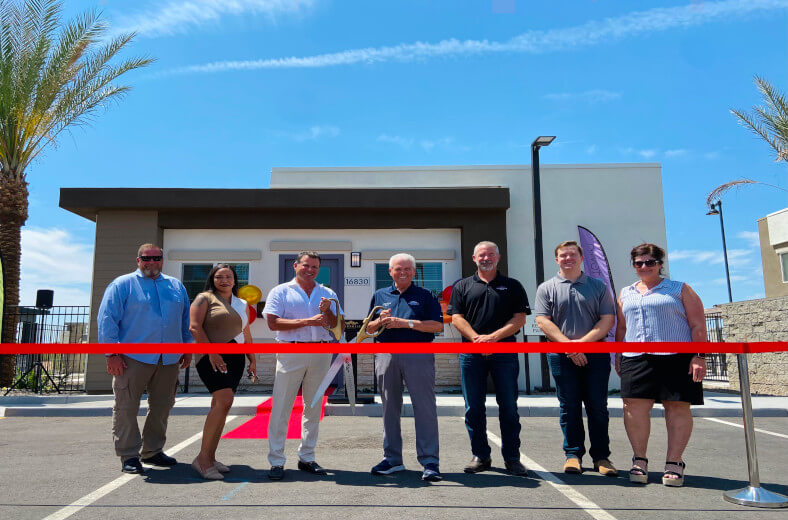 Town Surprise, Family Development's newest and most innovative luxury lease community located in heart of Surprise, Ariz, recently hosted a ribbon-cutting ceremony for the opening of its leasing office attended by dozens of potential renters, brokers and local civic leaders — despite scorching summer temperatures topping 115 degrees. In addition to enjoying complimentary lite bites and refreshments, guests had the opportunity to tour the development's two- and three-bedroom model townhomes, each of which feature unique design elements and expansive, private spaces for families of diverse backgrounds and experiences.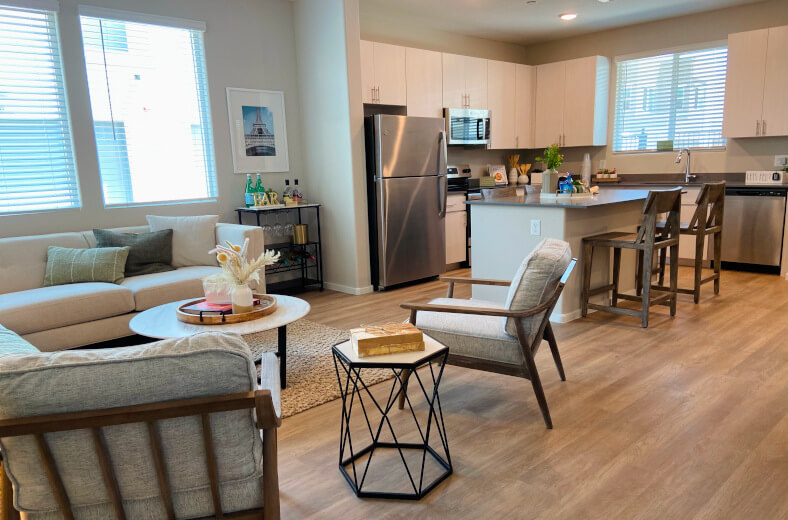 Located on the north side of Elm Street between Civic Center Drive and Litchfield Road, this exciting new community by Family Development consists of 114 townhomes, each with its own two-car attached garage, access to a large community pool & spa, barbecue area and dog parks, plus proximity to nearby services, dining, retail, medical and entertainment amenities. Nineteen leases were inked on the leasing office's first full day open — a testament to Town Surprise's broad appeal and innovation, as well as an indicator that availability will likely continue to dwindle throughout the summer.
"Given the time of year and the heatwave gripping the Southwest, we were cautiously optimistic in terms of predicting the turnout for the opening of the leasing office," remarked Family Development Co-Principal Vincent Barbato. "We were honored to have Mayor Hall and other city leaders join us, as well as dozens of community members and business leaders to help us celebrate this important milestone. Ultimately, Town Surprise offers renters a lifestyle not found anywhere else in Arizona and we're pleasantly surprised by the high level of interest."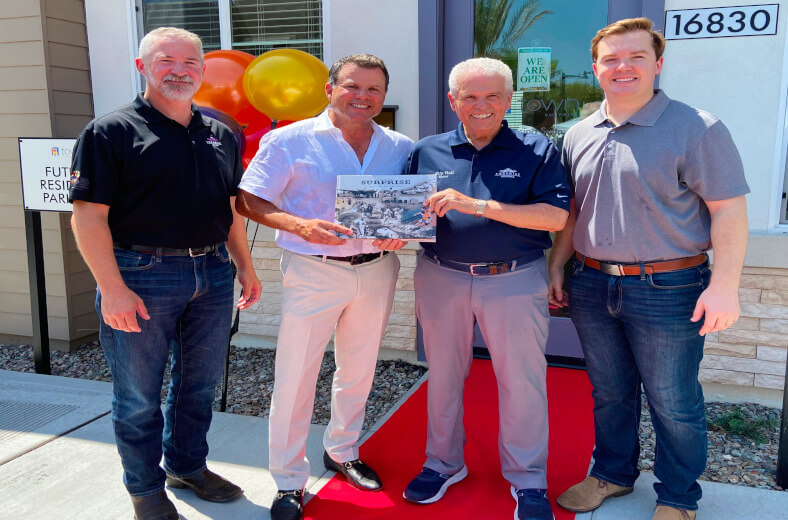 To learn more about Town Surprise, visit www.townsurprise.com.
For more than two decades, Family Development has been one of the country's premier homebuilders with communities throughout Arizona, Texas and California. This family owned and operated company has earned numerous industry accolades from the Sales & Marketing (SMC), the Building Industry Association (BIA), the Desert Contactors' Association (DCA), the Association of Fundraising Professionals and many others.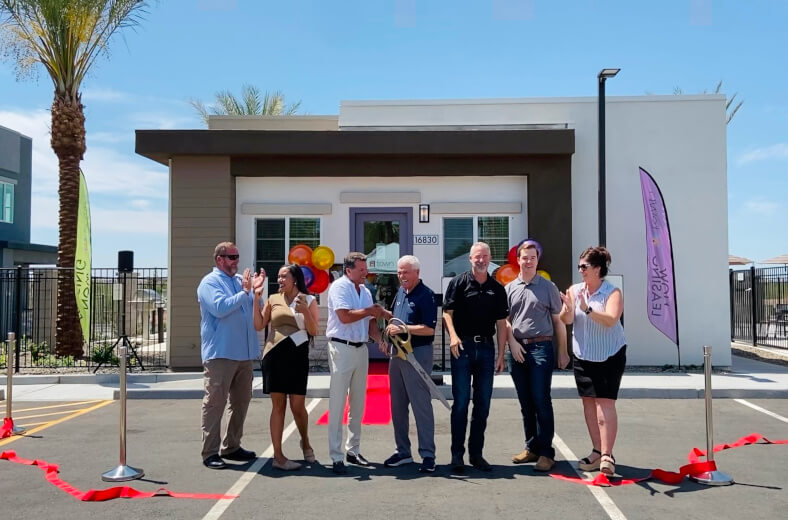 Family Development is committed to creating high quality homes and communities — such as Surprise — for families of all kinds to enjoy for years to come. To learn more about other Family Development for-lease communities, click HERE.