Pre-leasing options now available at Town Surprise, Town Germann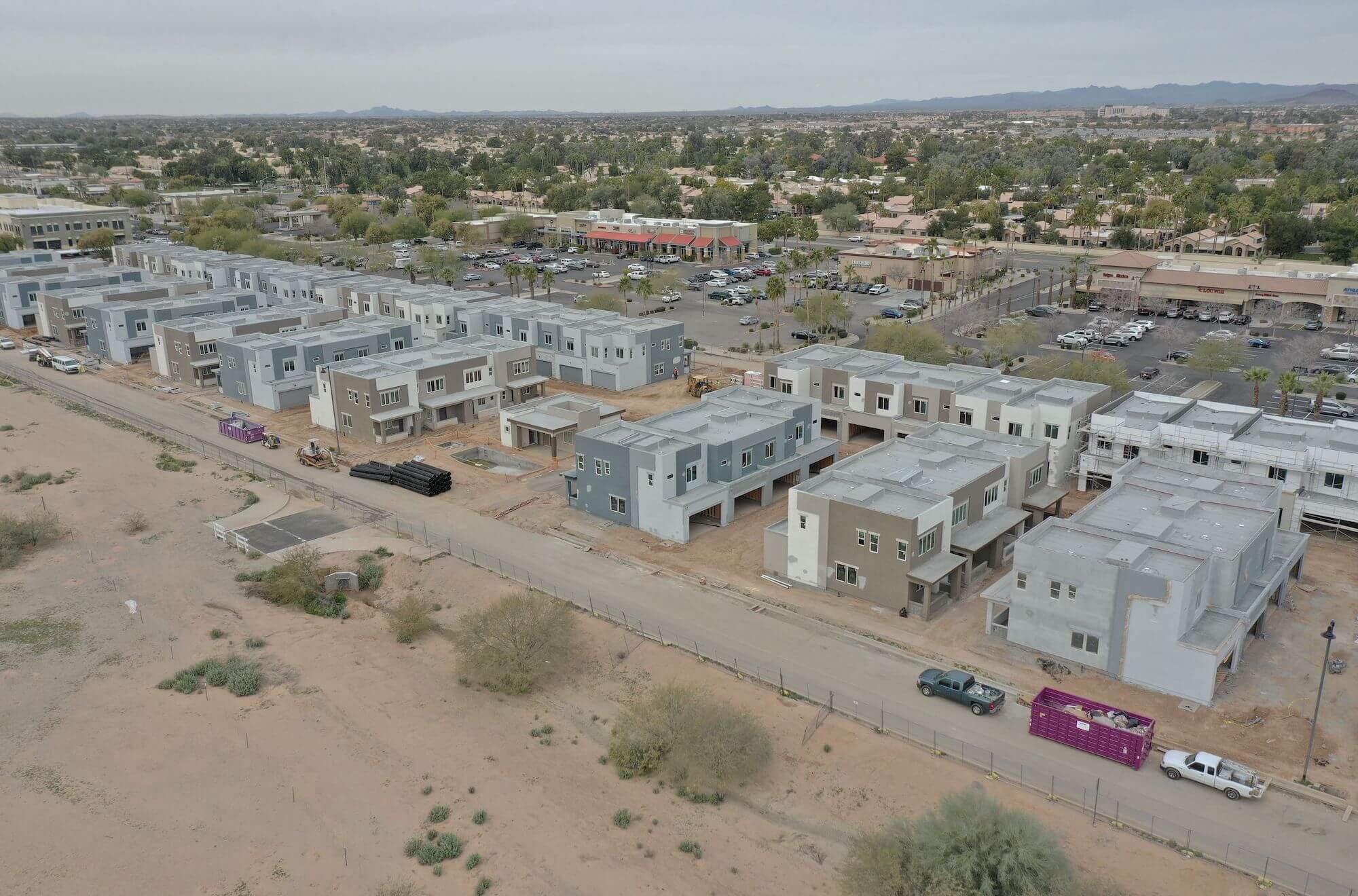 Family Development is now offering pre-leasing options for two of its forthcoming luxury lease communities: Town Surprise in Surprise, Ariz., and Town Germann in Gilbert, Ariz. Both developments are being offered in partnership with Greystar, which is overseeing all leasing and management of these attractive new communities.
"We're excited for the opportunity to continue our partnership with Family Development," said Greystar's Julie Patrick. "Their design innovation and attention to detail are staples of the Town communities, offering residents the additional space and amenities of a private home. It's all the benefits without the burdens, making our job that much easier."
Each Town community offers two- and three-bedroom standalone townhomes with no tenants residing above or below. Other features include wide-open floor plans, abundant storage, private courtyards, and attached two-car garages with direct access to the home, plus a multitude of attractive amenities for residents to enjoy.
"We believe that renters should be able to experience a level of luxury that exceeds today's rental options," says Family Development Principal Vince Barbato. "Which is why — coupled with the high demand for Town Surprise and Town Germann — we've decided to offer pre-leasing opportunities for both communities."
To take advantage of pre-leasing visit https://townsurprise.com/
About Town Surprise
Town Surprise is an approximately five-acre property located in the heart of Surprise, Ariz. This gated community will consist of 114 luxury two- and three-bedroom townhomes, each with its own two-car garage, plus a community pool and spa, barbecue areas, park, and dog parks.
Its central location allows for easy walkability to the many restaurants, retail, medical, entertainment, and essential services in the area. Town Surprise also benefits from proximity to several major freeways and employment centers, including Luke Airforce Base. Also close by is Ottawa University, the Surprise Aquatic Center, and several minor-league baseball stadiums.
About Town Germann
Town Germann is an approximately 14.5-acre development centrally located in Gilbert, Ariz. This gated community will consist of 209 luxury two- and three-bedroom townhomes each with its own two-car attached garage. Other amenities include a resort-style pool and spa, barbecue area, fitness center, large community park, ramada, and dog park, plus multiple pocket parks and walking trails.
The development is also within minutes of Campo Verde High School, the Crossroads, Towne Center, Mercy Gilbert Center, and Chandler Gilbert Community College. Town Germann also benefits from its proximity to several major freeways, employment centers and Tumbleweed Park, which includes numerous ball fields, play areas, and tennis courts.