First of Many: Town Arlington (TX) Welcomes Resident No. 1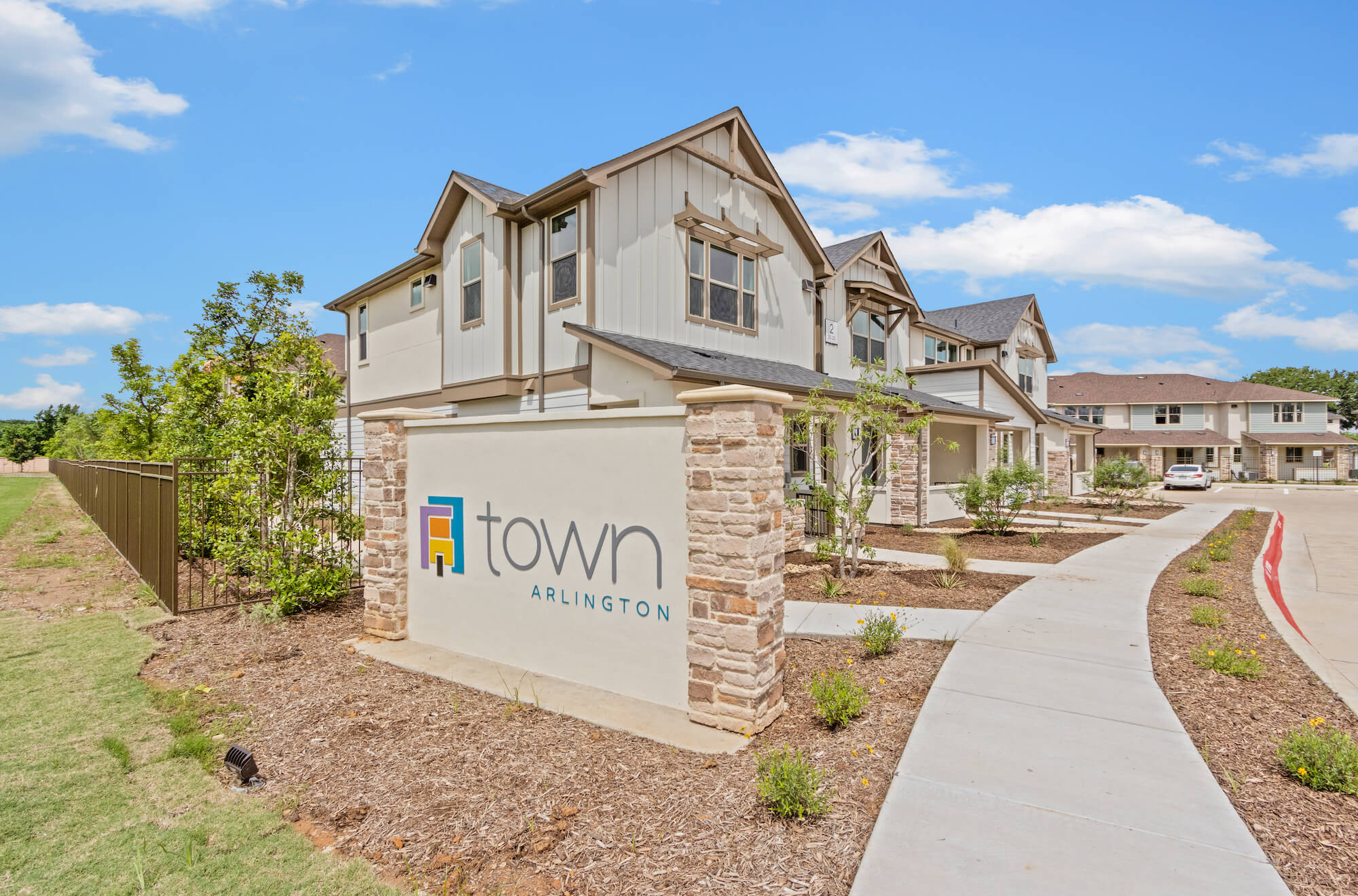 Innovative For-Lease Offers All the Benefits of Ownership Without the Burdens
Following months of meticulous planning, attention to detail and execution, Town Arlington (TX) is now open — and on May 30th, this innovative, for-lease community welcomed its first official resident. Of course, being the first to move in has its perks, as Family Development continues to redefine what it means to live in a multifamily community that offers all the benefits of home ownership without the drawbacks.
"It's been an awesome experience, Isabel [Leasing Manager] and Kim [Leasing Agent] have made my transition to Texas amazing," said Kaya Singleton, who earned the title of Town Arlington's Resident No. 1. "Everyone's made themselves available to answer all my questions and assist with anything I need. Everything was thoroughly explained and my townhouse was ready to go when I arrived. I couldn't be happier."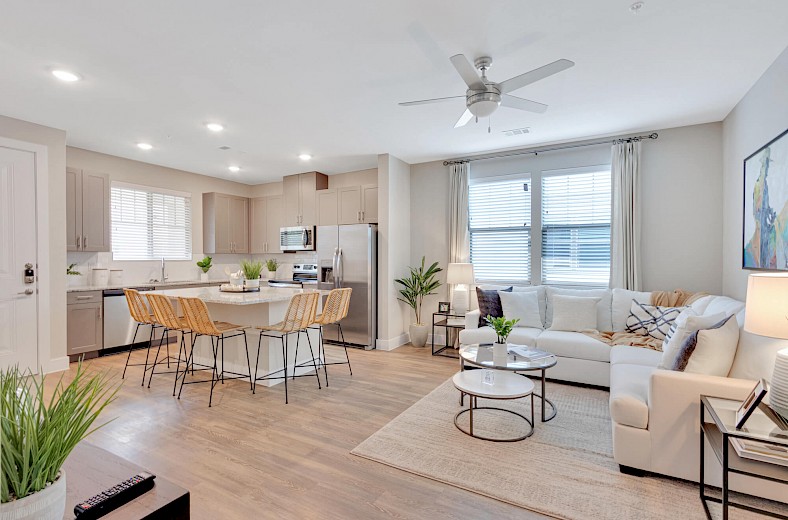 Built in partnership with Chicago-based Blue Vista Capital Management, Town Arlington is an all-new, gated community consisting of 135 two- and three-bedroom townhomes — each with its own two-car garage, access to a central pool & spa, barbecue area, walking trails, and multiple parks.
"I was ready to move in when I did the initial home tour," said Singleton. "Town Arlington is a perfect fit for me, but it has something for everyone to love, from elegant interiors to private patios. I can honestly say that this is the first place I've lived that truly feels like home."
Brimming with style and innovation, residences feature sleek, functional designs with just the right amount of space. Living is both easy and private with no neighbors living above or below, wide-open floor plans, plenty of storage, private courtyards, and a multitude of attractive amenities, including access to nearby Lake Arlington and Lake Arlington Golf Course.
"Most of today's luxury lease options force residents to live a certain way rather than the way they want," remarked Family Development Principal Vince Barbato. "While these other communities offer some benefits, they're contingent on the renter accepting the burdens that come along with them. Our approach to creating Town Arlington began with a simple question: Wouldn't it be great to have all the benefits without the burdens?"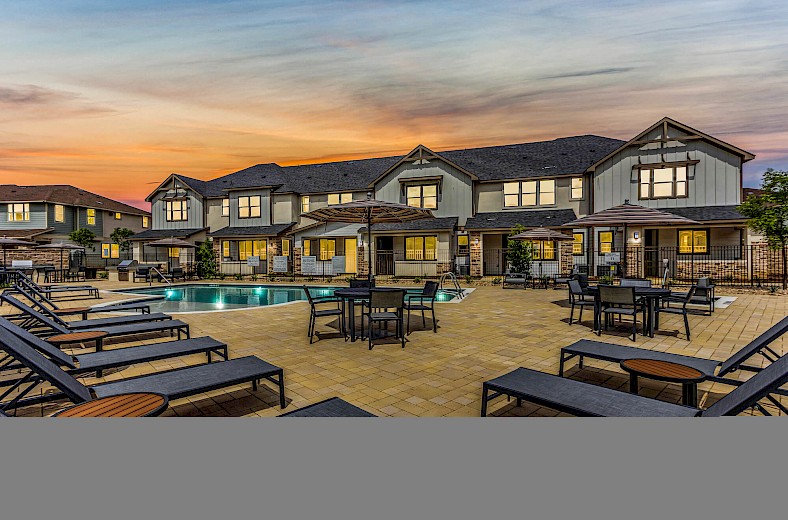 Town Arlington's centralized location — just off Highway 287 — makes it easy for residents to access the nearby Sublett Marketplace, which includes a Kroger, LA Fitness, Chick-Fil-A, Wataburger, and Starbucks. And with Highway 287 just east of the development, they can enjoy easy access to Downtown Arlington and Fort Worth, as well as a short 30-minute commute to Dallas. For Town Arlington leasing opportunities, click HERE.
For more than two decades, Family Development has been one of the country's premier homebuilders with communities throughout Texas, Arizona and California. The family-run company has earned numerous industry accolades from the Sales & Marketing (SMC), the Building Industry Association (BIA), the Desert Contactors' Association (DCA), the Association of Fundraising Professionals and more.
Family Development is committed to creating high quality homes and communities — such as Town Arlington — for families of all kinds to enjoy for years to come. To learn more about other for-lease communities, click HERE.