Introducing Our Newest Luxury Lease Communities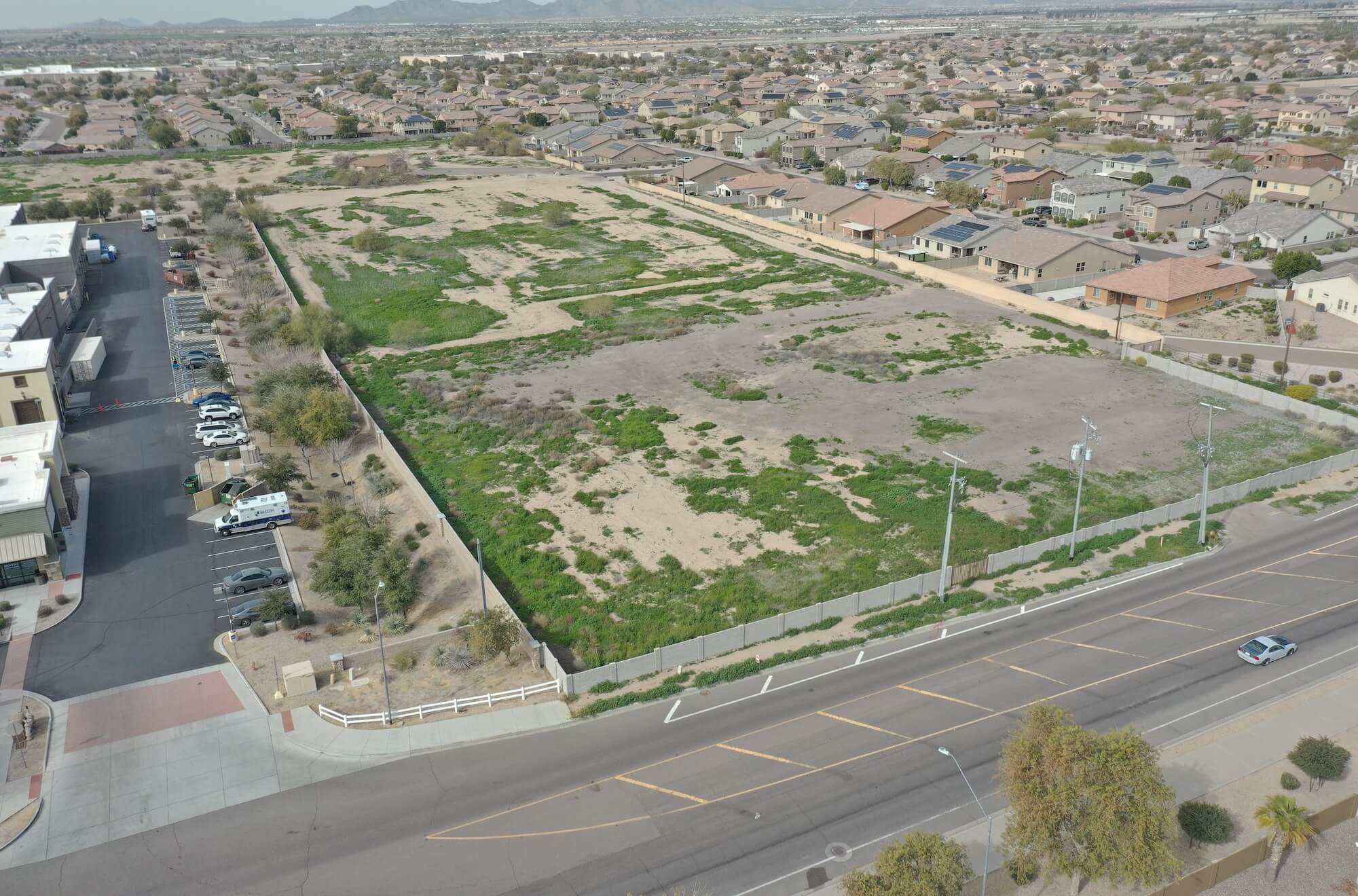 Family Development Stays at the Forefront of Homebuilding Industry with Addition of 2 New Luxury Lease Communities
Since its founding in 2003, Family Development has built thousands of homes in some of the most desirable communities across Arizona, California and Texas, while developing land for countless other projects throughout the Southwest. After two decades, this family run company remains at the forefront of the homebuilding industry — despite changing trends and market fluctuations — thanks to the vision and innovation of its principals.
This hands-on approach to homebuilding has allowed Family Development to create communities of enduring value, the latest of which will soon be breaking ground. The company recently announced plans to build two new luxury lease communities in Arizona: Villas Litchfield Park and Villas Goodyear. Both projects are expected to be completed in 2024.
Villas Litchfield Park is being financed by Old National Bank, an Indiana-based institution founded in 1834, and will feature 153 units. Villas Goodyear will have 151 units and is being financed by Choice Bank, which was recently recognized as one of the best banks to work within the U.S. Residents of both communities will enjoy proximity to everyday services and attractions, including retail, restaurants, and major thoroughfares.
"Family Development is excited to be at the forefront of the build-to-rent housing market with innovative new communities like the Villas," said Family Development Principal Rudy Herrera. "We believe the appeal of these communities — in which individuals and families of all kinds choose to rent rather than buy — will only increase as these projects near completion."
Beyond their desirable locations, both Villas Litchfield Park and Villas Goodyear will feature single-story residences with exceptional design elements, including 1-2 bedrooms, open kitchens, extensive storage, private backyards, and convenient laundry rooms with side-by-side washers and dryers. Both developments will be gated, offering residences an abundance of privacy and amenities, such as community gardens, a resort-style pool and spa, barbecues, and pocket parks.
"We believe that renters should be able to have luxury that exceeds most of today's rental options," said Family Development Principal Vincent Barbato. "With Villas Litchfield Park and Villas Goodyear, now they can. Family Development is applying our collective expertise to the luxury lease arena, and we think our residents will be very pleased with the results."